Products
Contact Us
Huida Butt Fusion Machinery Co.,Ltd.
Tel: 0086-575-81785912
Cellphone: 0086 - 15705855718
E-mail: fusionwelder@zjbuttfusion.com

Manual Butt Fusion Welding Mahcine
40-160 Hand Push butt fusion welding machine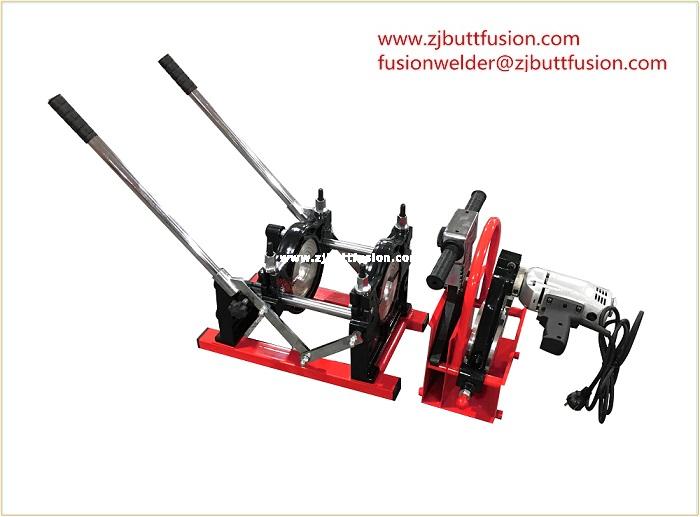 40-160 Hand Push Butt Fusion Welding Machine
1. Consist of Basic frame, Trimmer, Heater, and support of heater & trimmer
2. Removable PTFE coated heating plate with separate temperature control system.
3. Electric Trimmer with reversible double cutting edge blades.
4. Be made of Aluminum material, easy to carry and transport.
5. Low starting pressure ensures reliable welding quality of small pipes.
6. Temperature Controller and Timer, easy to know the time and temperature.


Specifications


Fusion Range(mm)
40 50 63 75 90 110 125 140

160
Package Size(mm)
710x440x540
Butt Deviation(mm)
≤0.2mm
Total Power(KW)
1.7
Temperature Deviation
±3°C
Heater Power(KW)
1.0
Temperature Heating Range
0-300°C
Trimmer Power(KW)
0.71
Weight
35.7KG
CUB
0.13CBM














Contact Us

Mr. Jacky

Tel: 0086-575-81785912
Cellphone: 0086 15705855718
WhatsApp:0086 15705855718(Wechat)
E-mail: fusionwelder@zjbuttfusion.com
Http://www.zjbuttfusion.com