Products
Contact Us
Huida Butt Fusion Machinery Co.,Ltd.
Tel: 0086-575-81785912
Cellphone: 0086 - 15705855718
E-mail: fusionwelder@zjbuttfusion.com

Plastic Sheet Butt Welding Machine
DH3000 Automatic Plastic Sheet Butt Welding Machine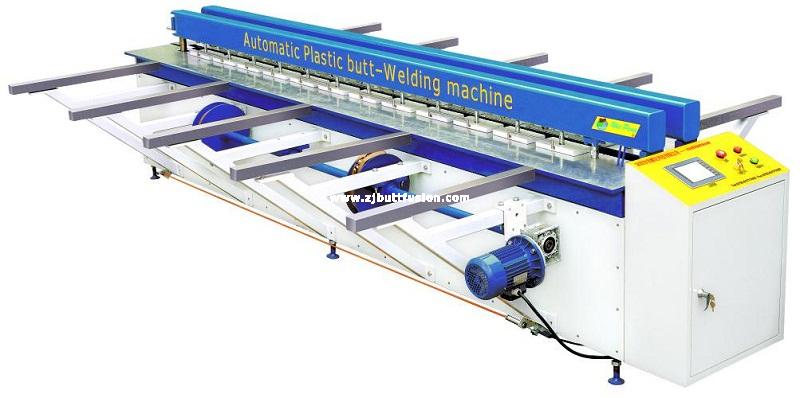 DH3000 Automatic Plastic Sheet Butt Welding Machine


***Features***
1. PLC touch-panel control system, capable of automatically adjusting the heating temperature, time and pressure according to the parameters of material under processing.

2. Brand-new integrated frame, highly reliable transmission mechanism, stable in work and superior in performance.

3. Sectional heating for models of 3 meter and larger, enabling large models to have the advantage of energy conservation, as same as the small models do, while processing two small workpieces.

4. Specialized anti-corrosive surface treatment technology, making the surface coating always new as time goes by.

5. Components imported from Japan for control system, with stable properties, lasting and endurable.
***Range of Application***
Manufacture of reservoirs, tanks and containers, manufacture of plastic apparatus, pipeline construction, ventilation systems, serial welding, water treatment systems, scrubbers, environmental technology, swimming pools, transport and logistics.
***Specifications & Parameters***



Model




DH2000

DH3000

DH4000

DH6000




Processing Thickness(mm)





2-30

2-40

2-50

2-50




Processing Length(mm)




2000

3000

4000

6000




Range of Rolling Diameter




Φ250-350

Φ250-350

≥Φ350

≥Φ350




Pressure of Air Supply(kg.f/cm²)




6-8

6-8

6-8

6-8




Rated Voltage(V)




380

380

380

380




Heating Power(KW)




2

3

4

6




Power of Rolling Motor(KW)




1.1-3

3-5.5

5.5-7.5

7.5-9




Dimensions(mm)




3050X1850X1100

4800X1850X1100

6000X1850X1100

8000X1850X1100




Applicable Materials

Plastic sheet/board made from PE, PP, PVC, PPS, PPN, PVDF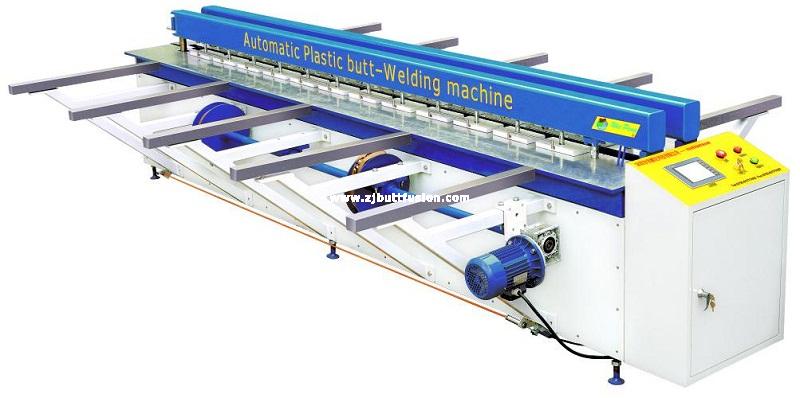 ***Foreign Customers***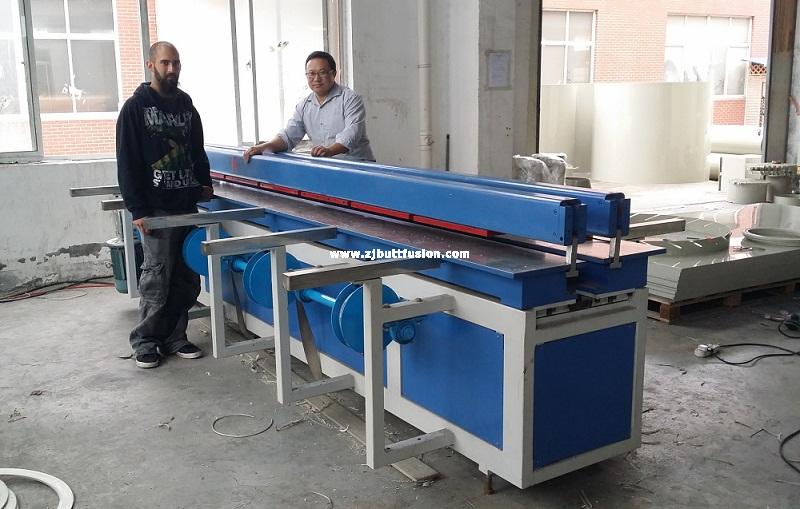 ***Spare parts pictures***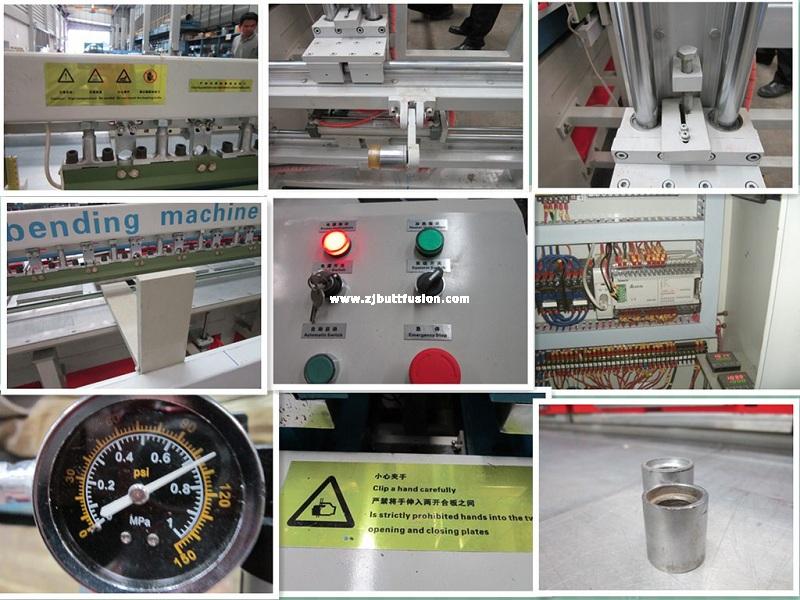 Automatic Plastic Butt-welding Machine Pictures